Episodes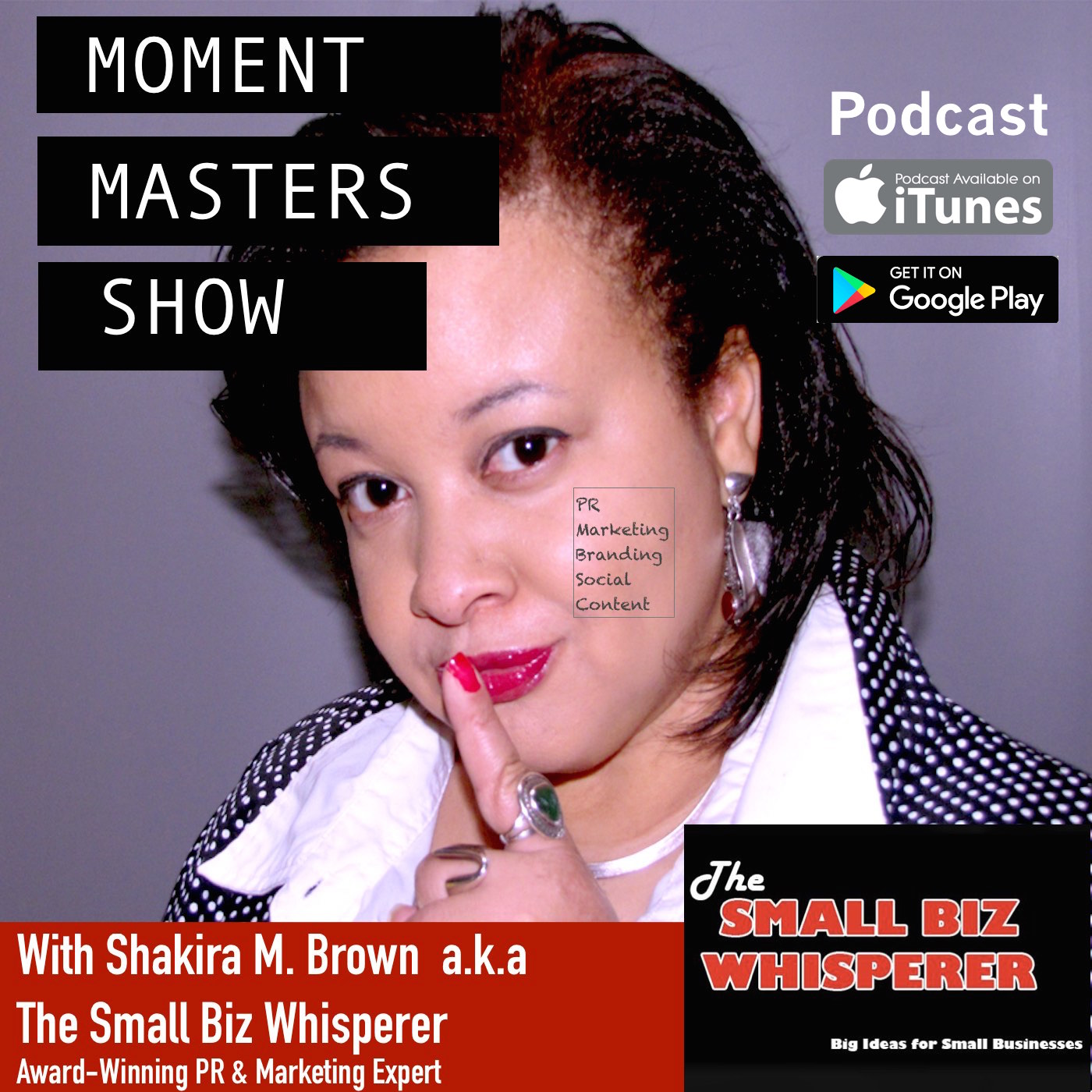 Sunday Apr 09, 2017
Sunday Apr 09, 2017
In this episode Shakira Brown a.k.a The Small Biz Whisperer talks it up with Melissa Forziat founder of Melissa Forziat Events, an event and marketing consulting firm based in Seattle, Washington which works with small business owners and nonprofits to develop impactful events and strategic marketing plans. Demonstrating a keen openness, Melissa shares her personal story on how her early aspirations as an athlete stalled but led her into career in event planning for the Olympic Winter Games, Rugby World Cup, and US Olympic Committee. Credibility has been at the heart of growing her personal brand and she shares how anyone can leverage trust to establish a position in your marketplace.
"Building credibility is critical all along the way, and on two sides: if we don't believe we're credible, nobody else will," said Forziat. "It's something that's been part of my story the entire way."
 Melissa is also the author of the eBook, Small Business Marketing on a Budget available at MelissaForziatEvents.com. Shakira and Melissa have an amazing conversation that extends to how their networking strategies shaped their careers and how every small business owners can leverage their own ingenuity to grow their enterprises without spending a fortune.
Check out this Websites: http://njprexpert.com
Follow Me on Twitter: @SmallBizWhisper
Subscribe to this Podcast in iTunes (please leave a review if you like what you hear!)
Subscribe to this Podcast in Google Play
Subscribe to this Podcast in Stitcher 
Show Notes:
Melissa Forziat Events - http://melissaforziatevents.com/
Download Melissa's free eBook - Small Business Marketing on a Budget 
Be a guest on Moment Masters Show - email podcast@momentmasters.com